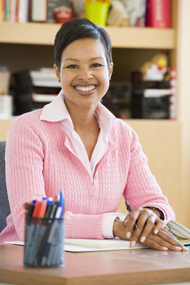 Teachers have the relationship capital, skills and "in-the-moment" insight to take advantage of teachable moments and create teachable opportunities in their classrooms.
Teachers also have an unequalled opportunity to address social disparities and injustices in their classrooms and school halls, as they arise… and we see them doing so, all the time.
That's why we love working with teachers so much.
Now, we are looking for teachers who care so passionately about promoting respect for diversity that they want become Diversity Advocates in their schools.
Diversity Advocates:
1) Serve as point people for diversity projects and initiatives in their schools.
2) Provide phone and email assistance to other teachers dealing with bullying, harassment and other issues related to intolerance in their own classrooms and schools.
3) Become idea generators, facilitators, etc., for projects that will heighten diversity awareness and deepen a sense of fairness, humanity and justice in students across the nation and the world.
If you think you might be interested in becoming your school's Diversity Advocate, please contact Joan Korenblit: Joan@RespectDiversity.org.
We're looking forward to hearing from you!
Since Respect Diversity first began presenting seminars and workshops in January of 2001, our speakers and artists have conducted over 400 workshops, assemblies, panel discussions and other activities in over 30 school districts, with thousands of participants. School administrators throughout the nation invite us to their schools to inspire students to embrace diversity. Become a part of this exciting experience!